"An Organization which fosters fellowship and spirituality among Men of the Parish by supporting and assisting in the activities of the Parish and its various organizations."
To promote a spiritual fellowship among men within Blessed Trinity Catholic Parish.
To provide men of the parish with information to aid in all aspects of education, growth and development.
To promote good will and cooperation between the Club and the Blessed Trinity clergy, families, parents, Blessed Trinity School faculty, Parish and School administration, School Board, Home and School Association and the various ministries within the parish.
To support Blessed Trinity Parish ministries and School through assistance, activities, social functions and fund-raisers.
For more information on how you can be a part of this wonderful ministry, contact the Men's Club President, Steve Becker at 904.874.2724 / btccmc@bellsouth.net.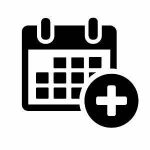 MEETING AGENDAS AND MINUTES
Sports Writer Gerry Smits Visit to the Men's Club General Meeting on November 4th.
The pictures of the Men's Club awesome adventure Kayaking Ameilia Island on Saturday, October 26th.